Customization is Key
We provide customized full business process re-engineering solutions with expertise in process modeling, metrics identification, data analytics, technology development/insertion and overall project management.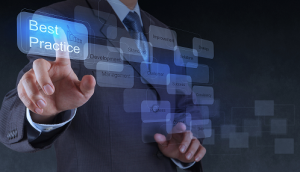 Our team understands how to add customer value by bridging gaps in existing processes and increasing efficiency so that streamlined, efficient processes result directly in positive ROI.
Our data scientists and software engineers at Adaptive Information Management have proven capabilities and extensive backgrounds in a variety of domains.
Some of these include information management, security, credentialing, identity and access management, financial management, emergency management, work order management and other core processes essential for your business success.
We provide custom, adaptive solutions to meet your needs and requirements.
Review our previous experience:

• Physical and Logical Access Control System integration for a variety of customers
• Business process re-engineering for the Centers for Disease Control and Prevention (CDC)
• Inventory Management and Public Key Infrastructure for the Centers for Disease Control (CDC)
• Advanced Identity and Access Management solutions for the Veterans Administration
• Solution development, integration, test, and deployment for the FBI
• Development and deployment of Financial Management System (FMS) for Fort Valley State University in Georgia

References available upon request.